Home > eSalesTrack Help Menu > User > Data > Creating New Data > Creating Records
Creating New Data
Create a Record

You can add new records manually in any of the modules in eSalesTrack.
To add a new record:
1. Click on the drop down menu labeled "Add New"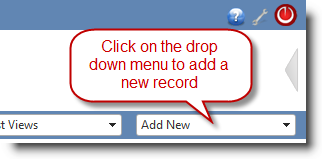 2. Select the module where you would like to add the record.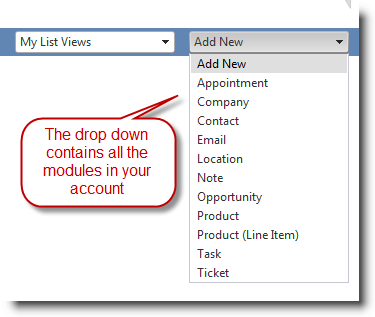 3. Fill out the related form for that module. Make sure to fill out the required fields.

See also