Home > eSalesTrack Help Menu > Administrator > Modules > Form Manager > Additional Tabs > Deleting Tabs
Form Manager
Deleting Tabs
Tabs that store related information can be deleted from a layout. If you delete a tab the information from that tab will not be deleted. You can always add the tab back later and view the same information.
To delete a tab:
1. Open the form manager for the module you would like to delete a tab for.


2. Select the layout that has the tab you would like to delete.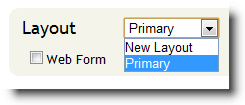 3. Click the red X next to the tab.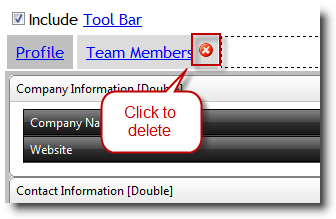 4. Click "Save Form Layout" when finished.

See also