Home > eSalesTrack Help Menu > User > Email and Marketing > Email > Outlook Plug-in Troubleshooting
Email
Outlook Plug-in Troubleshooting
Putting eSalesTrack Outlook Plug-in Buttons Back on Tool Bar
Did your Outlook settings take off you eSalesTrack Outlook Plug-In buttons. Just follow these quick steps to get them back!
1. Open Outlook.
2. Go to Tools.
3. Go to Trust Center…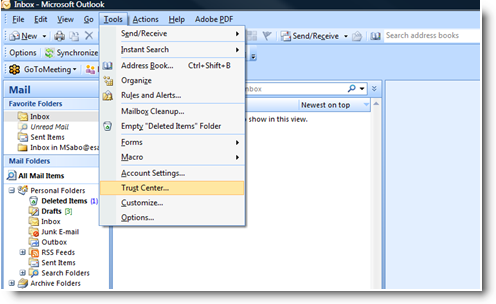 4. Click on Add-Ins.
5. Go to the bottom and click Go… next to COM Add-ins (don't see COM Add-ins? Hit the drop down next to manage and then select COM Add-ins.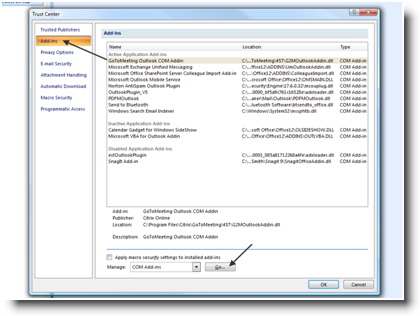 6. When the COM Add-ins button screen pops up, scroll down until you find 'OutlookPlugin_V5' and check the box next to it.
7. Click OK.
8. Wait just a second and your buttons will appear.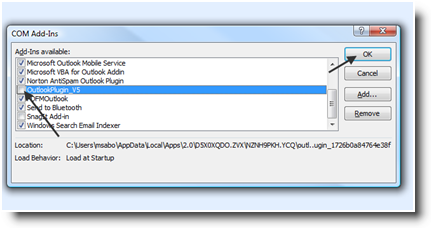 See also