Home > eSalesTrack Help Menu > User > Data > Views > Manage Views
Views
Manage Views
After you have created views you can go back an edit them at any time. You also have the ability to send a copy of the view to any other users in your account.
To Manage Views:
1. Click on the module that you would like to manage the views for.

2. Under the module name click the link that says "Manage".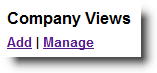 3. From here you can; edit view, create view groups, publish, and subscribe to views.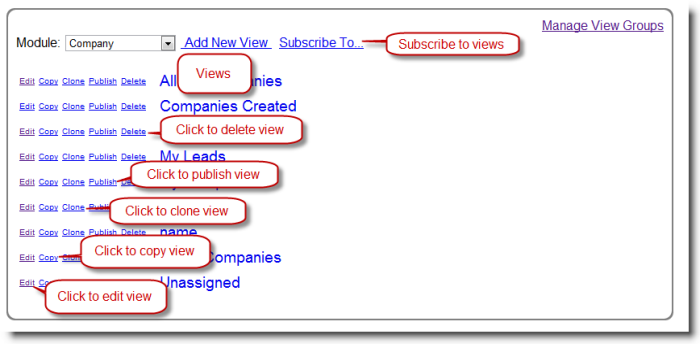 See also