Home > eSalesTrack Help Menu > User > Data > Views > Manage Views > Copy Views
Views
Copy Views
You can copy any view that you have to any of the users in your account. This will place an exact duplicate of the view in the same module of the user(s) you select. The user who you copy the view to will have the ability to edit the view.
To copy a view:
1. Click on the module where the view is that you would like to copy.

2. Click on Manage.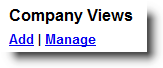 3. Click copy on the same line as the view.

4. Check the boxes next to the users that you would like to copy the view to.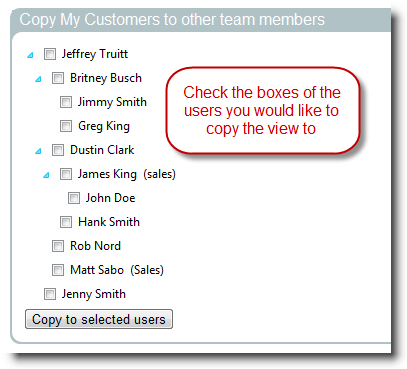 5. Click

.
See also