Home > eSalesTrack Help Menu > User > Email and Marketing > Templates > Click-Through Links
Templates
Click Through Links
Click through links are a great way to track the success of an email campaign. Hyperlinks can be uploaded to an email template and the number of people that click on the link will be recorded.
To add a link to an email template:
1. Click on the wrench

.
2. Click on email

.
3. Click on email templates

.
4. Click "Edit" next to the email template you would like to add a link to.

5. Click "Links" on the left menu in the Merge Fields section.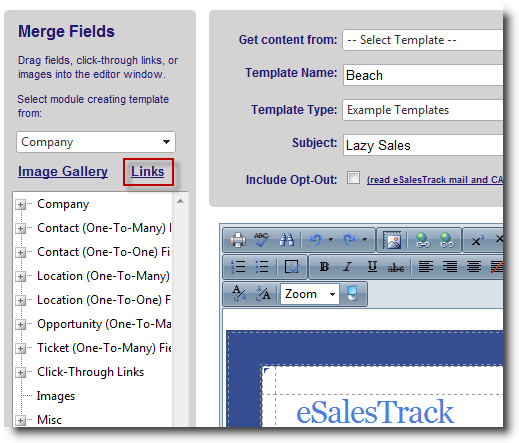 6. Click "Create New".

7. Type in the text you would like to display as well as the Link starting with "http://".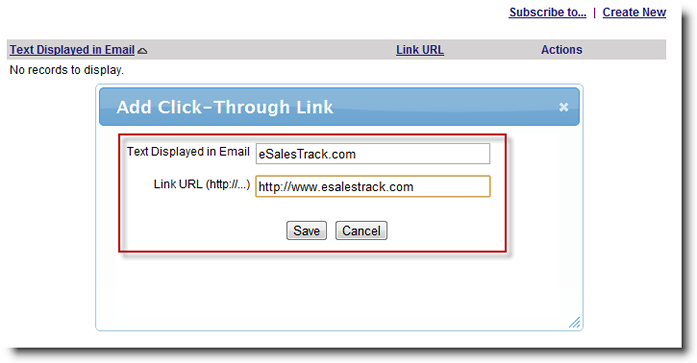 8. Click "Save".
9. Click on the X to close the Links window.

10. You will now see the link under the "Click-Through Links" tree in the left menu. Click and drag the link from the left menu into the email body.

11. Now when you send this email template out eSalesTrack will let you know if the receiver clicked on the link.

See also