Home > eSalesTrack Help Menu > User > Mobile > Additional Tabs
Mobile
Additional Tabs
In the mobile application you can view related information about records in your account using additional tabs. Your administrator will need to set up which tabs you will have available in each of your modules. Additional tabs will show you information like: related records, activites, content, email, notes, and team memebers.
To view additional tabs:
1. Log on to the mobile aplicaiton. www.esalestrack.mobi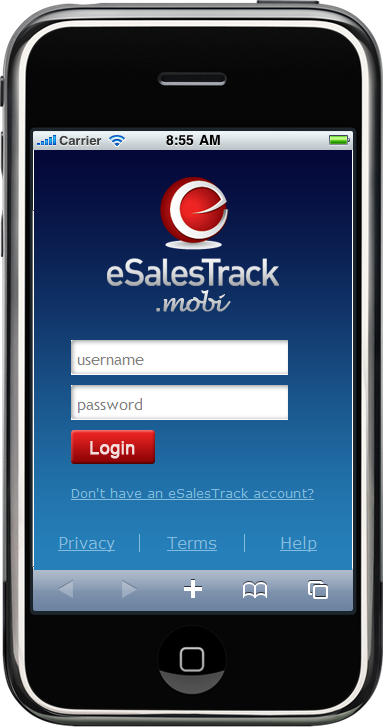 2. Select the module where the record is that you would like to view related records for.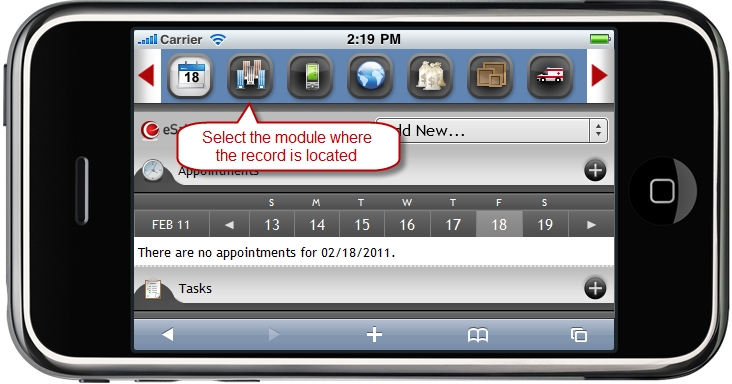 2. Click on the record to open the profile screen.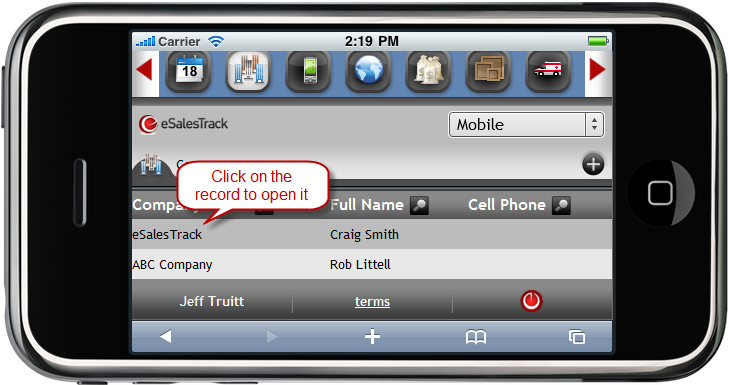 3. From the profile screen click on the drop down labeled "Profile". Select the additional tab from the list that you would like to view. If you do not see the tab that you would like to view you may need to have your administrator add it to your role.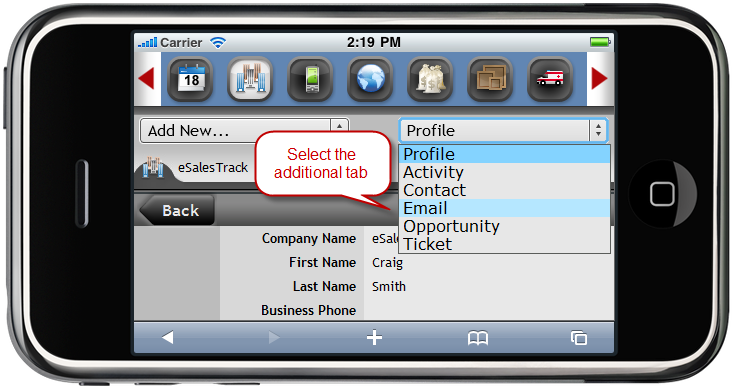 4. After you have selected the additional tab you will be able to view and add related information.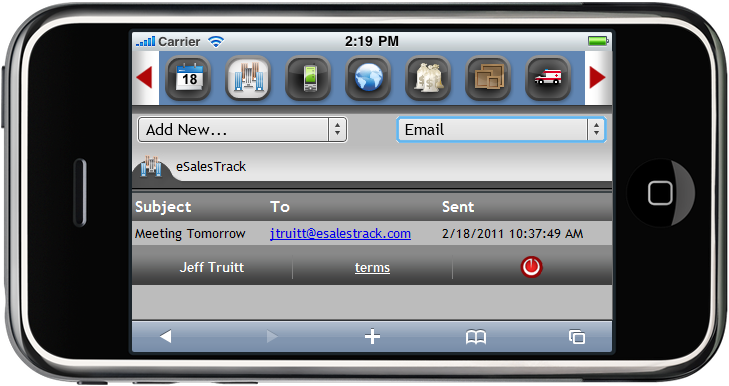 See also