Home > eSalesTrack Help Menu > Administrator > Modules > Add Module > Stacked View
Modules
Stacked Views
A stacked view module will allow you to pull up more than one view at a time on the same screen. In a normal module you can only see views from that module and can only view one at a time. With the stacked view module you can see any view you have created in any module on one screen.
To create a stacked view module:
1. Click on the wrench

.
2. Click on Modules

.
3. Click on Add Module

.
4. Give the module a single and plural name.

5. Select "Stacked View" under Module Type.

6. Select an icon for your module.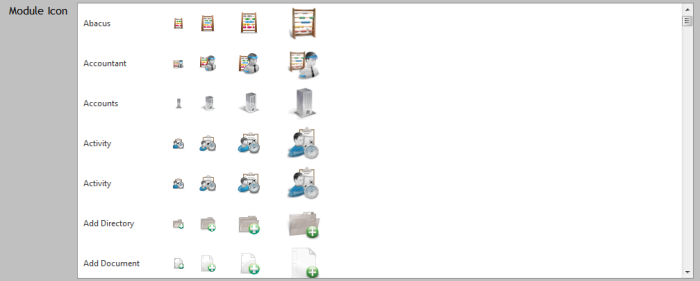 7. Select the views you would like to see in this module. First select the module where the view is located then select the view.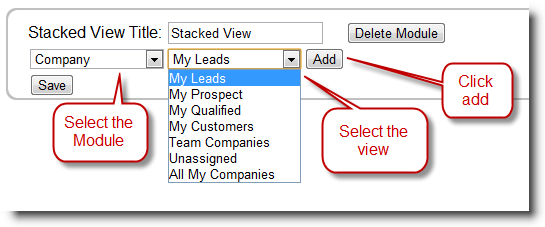 8. Select any other views you would like to see and click "Save".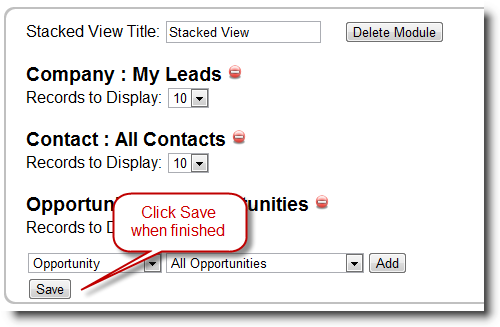 See also