Home > eSalesTrack Help Menu > User > Data > Reports > Copy a Report
Reports
Copy a Report
If you have a report in your account that another user would like to use you can copy the report to the user. This will put an exact replica of the report in their account. However, it will not always display the same information. A user will only be able to see records that they have access to in a report. Also if you select an option like "Myself" for scope then the set of records that another user owns will most likely be different.
To Copy a report:
1. Click on the reports module.

2. Hover over the report name.

3. Select Copy from the drop down menu.

4. Check the boxes next to the users you would like to copy the report to.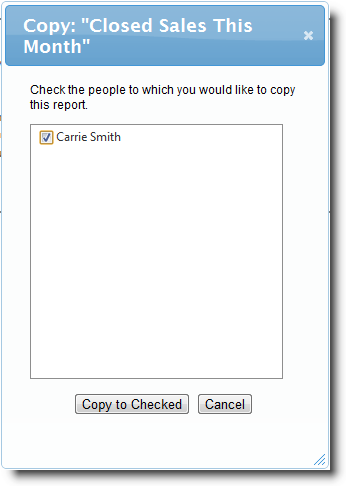 5. The selected users will now have a copy of the report in their account.

See also