Home > eSalesTrack Help Menu > Administrator > Modules > Add Module > View Only Module
Modules
View Only Module
A view only module look a lot like a normal module. You can add views to a view only module, but it is not a database for records like the normal modules are. Views can be created from any other normal modules that you have in your eSalesTrack account. There is also the ability to create views from other modules like activity, email, and notes.
To create a view only module:
1. Click on the wrench

.
2. Click on Modules

.
3. Click on Add Module

.
4. Give the module a single and plural name.

5. Select "View Only" under Module Type.

6. Select an icon for your module.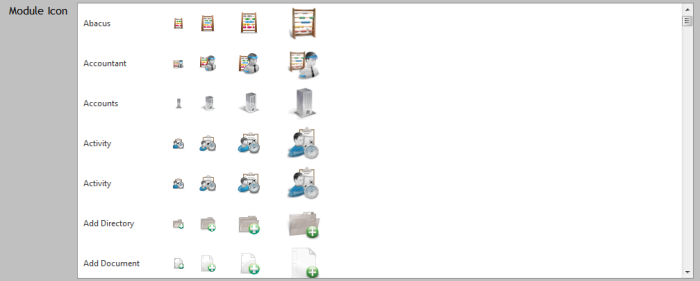 7. You can then add views to this module to see any records you have in eSalesTrack. You can find help on creating views here:
See also