Home > eSalesTrack Help Menu > User > Data > Reports > Publish a Report
Reports
Publish a Report
Publishing reports give you the ability to make any report that you have available to any of the users in your account. They will have the option to subscribe to the report and have that report in their account. If any changes are made to the original report that was published those changes will be reflected in the accounts of the users that are subscribed to the report.
To publish a report:
1. Open the reports module.

2. Hover over the report.

3. Select publish from the drop down menu.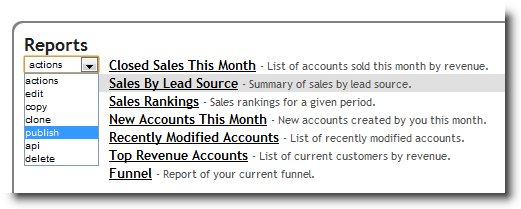 4. Check the boxes next to the users that you would like to make the report available to. You will only be able to publish reports to users that you are sharing records with or users that report to you.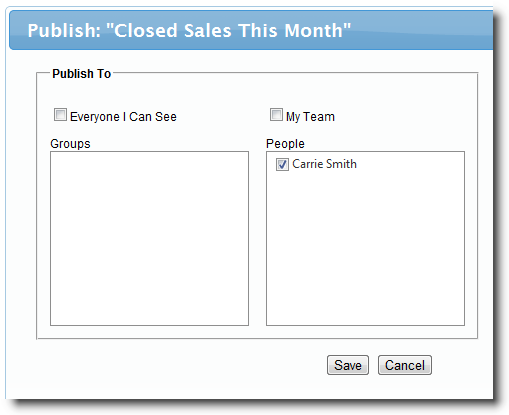 5. The selected users will now be able to subscribe to the report from their account.
See also