Home > eSalesTrack Help Menu > Administrator > Company Information > Users > Sharing Records
Users
Sharing Records


If you have users in your account that need to see the same records you can set up sharing. To set up sharing you must first set up a group then enable sharing for that group. This help article covers the second part, enabling sharing. If you enable sharing for a group every user in that group will see any records owned by anyone else in the group. Sharing can be set up by module.
To enable sharing for a group:
1. Click on the wrench

.
2. Click on Sharing

.
3. Click on Module Sharing

.
4. You will see a list of all your normal modules going down the left side of the page. For each module there will be a check box for every group that has been created. If you would like a group to share records in a module you can check the corresponding box.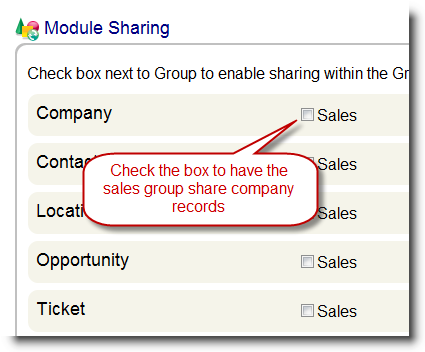 5. If you would like the group to share every record in every module then check the group box in every module section.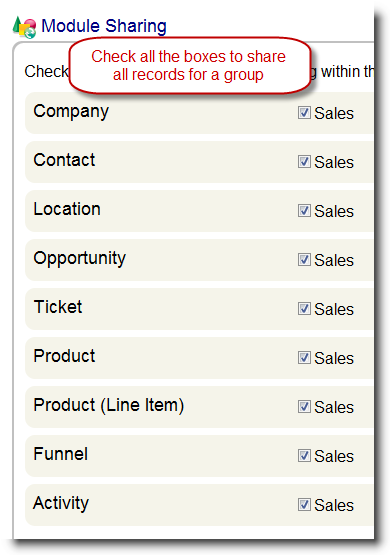 6. Once sharing has been enabled for the group the users in the group will have access to the records. If you do not see the records in their account you may need to set up a view that pulls in all records they can see.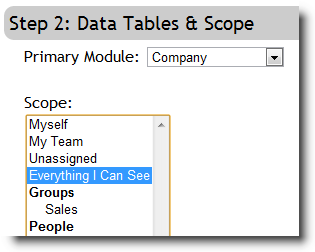 See also