Home > eSalesTrack Help Menu > User > Mobile > Editing Records
Mobile
Editing Records
You can edit records in the mobile version just like you normally would. You will only be able to view and edit the fields that your administrator has added to the mobile layout.
To edit a record in the mobile application:
1. Log on to the mobile aplicaiton and select the module where the record is. If you do not see the module in your account then you may need to have your administrator add it to your role.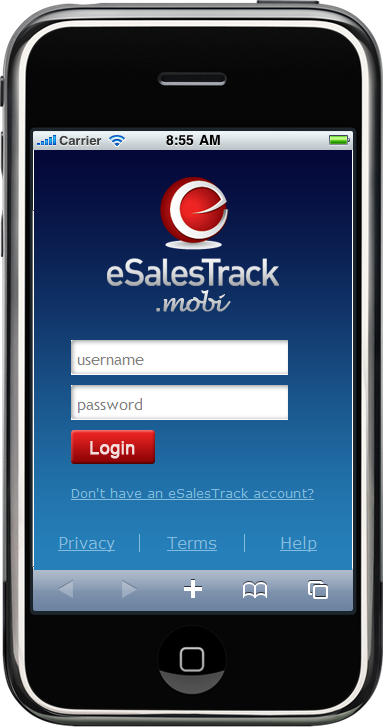 2. Locate the record that you would like to edit and click on any of the fields in the view for that record.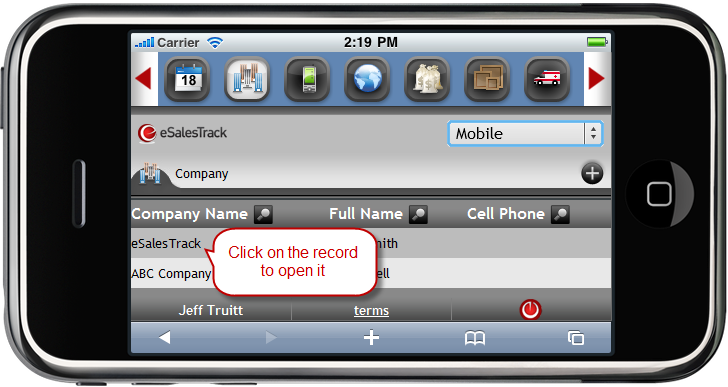 3. From the record profile screen click edit.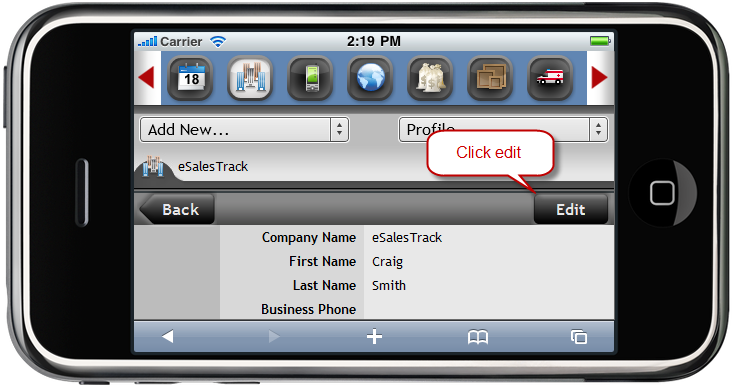 4. When finished click submit to save the record.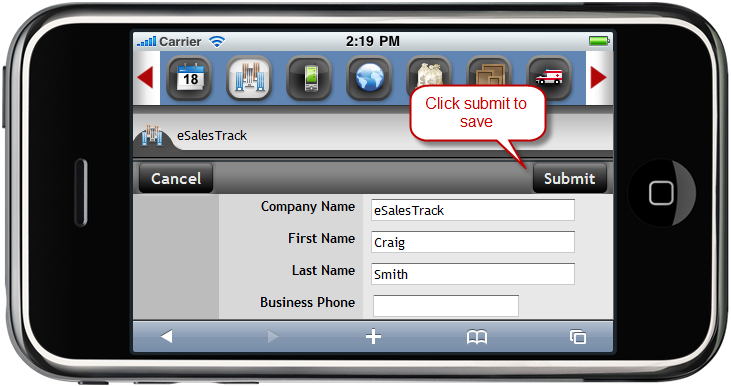 See also