Home > eSalesTrack Help Menu > User > Data > Views > Creating Reports from a View
Views
Create Report from a View
Any view that you have in eSalesTrack you can create a report from. The advantage of having a report is the additional functionaliy that reports offer.
To create a report from a view:
1. Open the module where the view has been created.

2. Click Manage.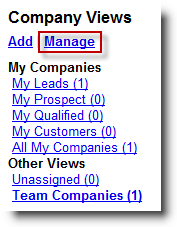 3. Click "Create Report" on the same line as the view.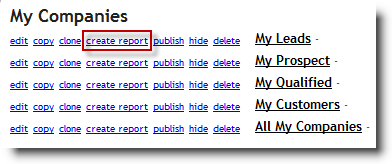 4. Click "Ok". You now will have the option to edit the report, view the report, or navigate to the report manager.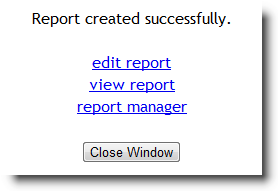 5. If you now go to the report manager you will see the newly created report.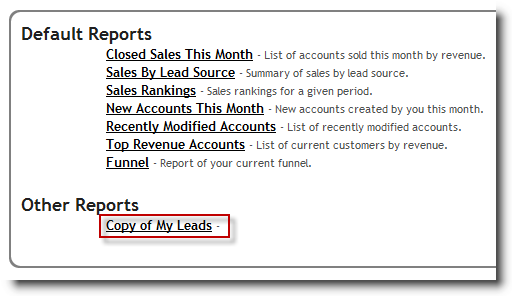 See also