Home > eSalesTrack Help Menu > User > Email and Marketing > Templates > Creating Email Tempaltes
Email
Creating Email Templates


Creating Email Templates Email templates work like premade emails that you can quickly pull up and send to any email address in eSalesTrack. You can even add information from the record to be included in the email.
To create an email template:
1. Click on

admin toolbox.
2. Click on

Email.
3. Click on

Email Templates.
4. Click "Create New" to go to the email template creator.
5. Fill out the information about the email template.
You can create the email template from another template previously made from the "Get content from" drop down.
You can give the template a type to help organize your templates if you have a lot of them.
The Template Name and Subject fields must be filled out to save the template.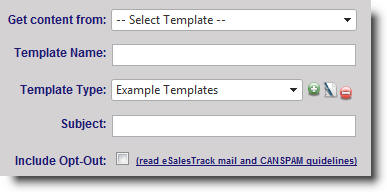 6. You can create the actual email in the design view of the editor. If you have an email created in html format you can copy and paste the html code in the HTML section.

7. In the merge field section you can add information from the account record. Just put the curser where you wan the field to populate then click and drag a field into the email section. This will put a code inside of the email then when you load the template when sending it the information in the field will replace the code. You can add images the same way.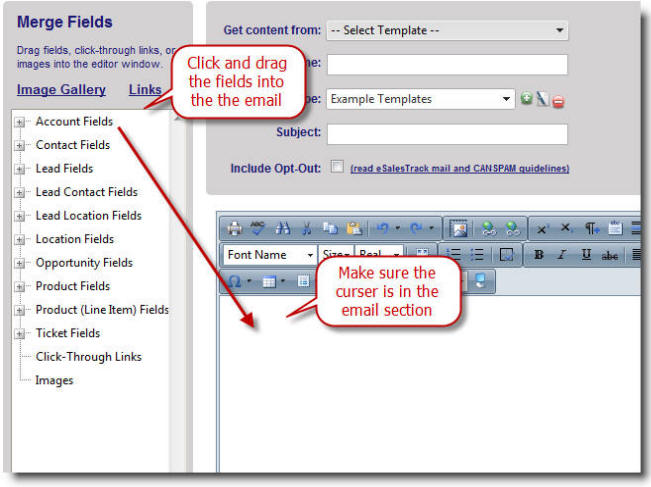 8. Make sure to click

when you are finished. You may want to save the template periodically as you are working on it in case your browser times out.
See also