Home > eSalesTrack Help Menu > User > Modules > eView > Editing Records in eView
eView
Editing Records in eView
The eView is great way to edit records quickly and easily. The advantage of using the eView is all of your records are in one place. The eView can replace the individual modules.
There are two ways to edit records inside of the eView.
Quick Edit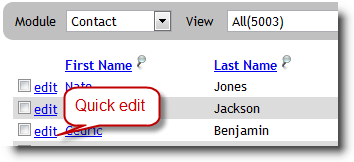 The quick edit in the eView works a lot like the quick edit in the individual modules. The quick edit will bring up an editable form of the record you select. You will only be able to edit and view information on the form of the record you are working with. You cannot view or edit any of the related information or related records. When you click on the quick edit the record will show up below the list of records.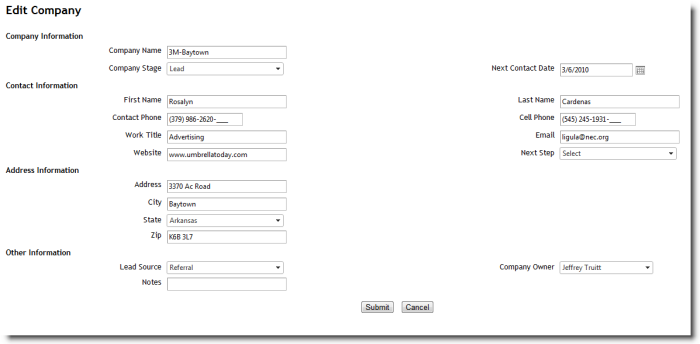 Link Field Edit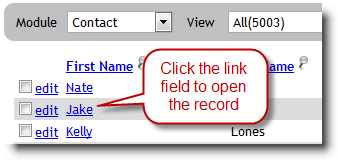 In the eView you also have the ability to use the link field to view and edit information about the record and also related information and records. The link field option works like the link field in the individual modules. However, the advantage is the record opens at the bottom of the page rather than in a new window.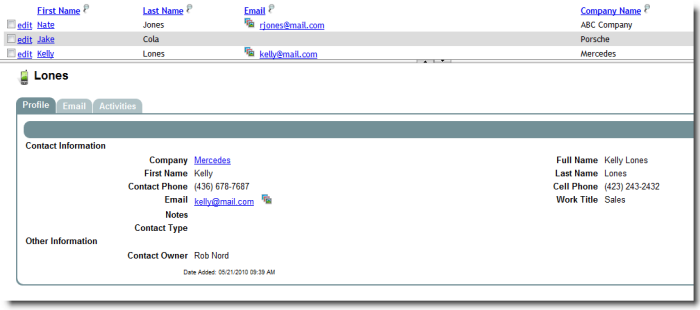 When you have the record open you can then view and edit the information. When you edit a record from here the record will pop open in a window.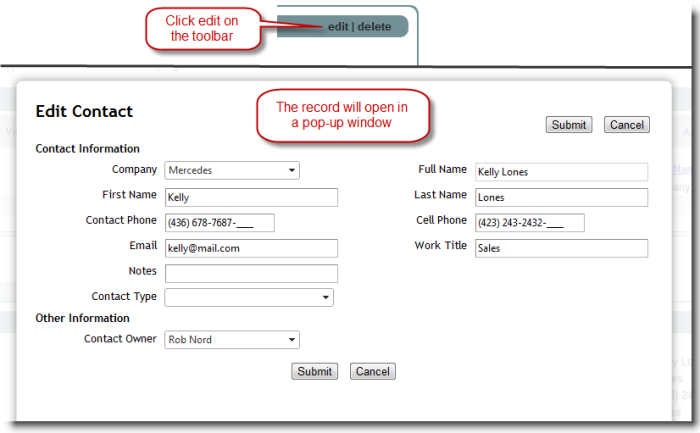 You can click on the tabs to look at related records and edit them as well.
If you have additional tabs you can add information to them to such as; notes, documents, team members, and activates.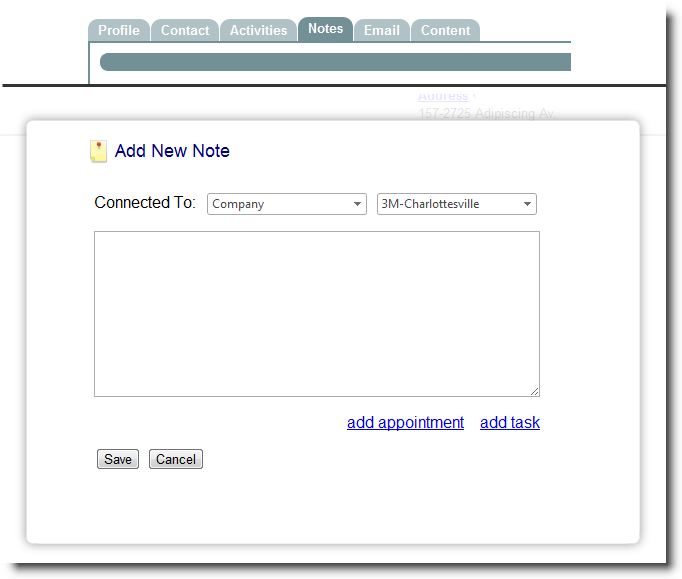 See also