Home > eSalesTrack Help Menu > User > Getting Started > Home Page > Quick Access > My Documents > Upload Documents
My Documents
Upload Documents
You can upload documents to the "My Documents" section. These documents will be available to you wherever you have access to internet. You can upload any type of files as long as they are under 10 MB.
To get to My Documents:
1. Click on the "My Documents" link on the left menu.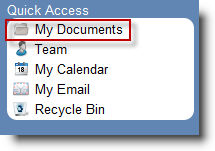 2. Find the folder you would like to put the document in and highlight it.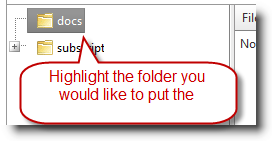 3. Click on Upload to upload a document.

4. Click on Select and then find the file on your hard drive. Click on Open

6. Click upload.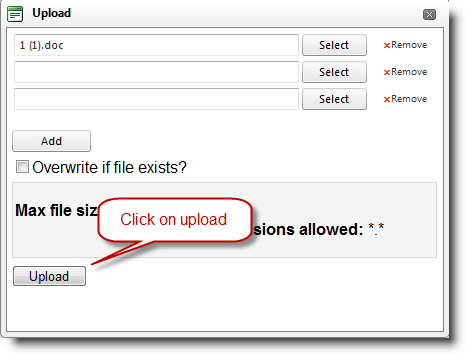 See also