Home > eSalesTrack Help Menu > User > Data > Views > View Groups
Views
View Groups
View groups help organize your views. A view group is just a group of views inside of a module.
To create a view group:
1. Open the module where you would like to create a view group.

2. Click on "Manage".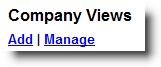 3. On the top right hand side of the view manager click "Manage View Groups".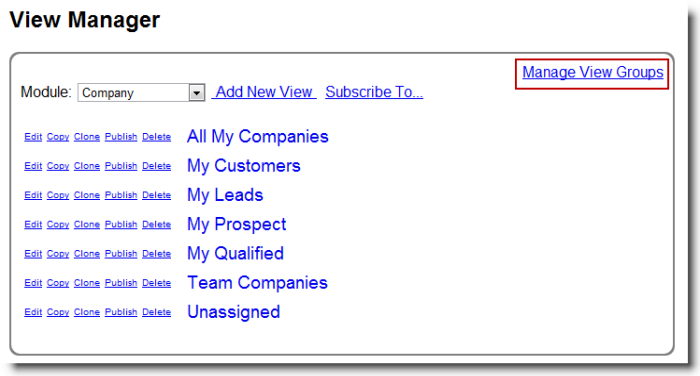 4. From here click on "Add Group".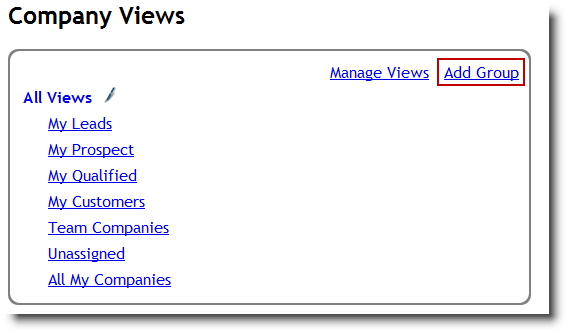 5. Give the group a name.

6. Highlight the views you would like to have in the view group in the left box and use the arrow buttons to move them to the right box. All the views in the box on the right side will be included in the view group.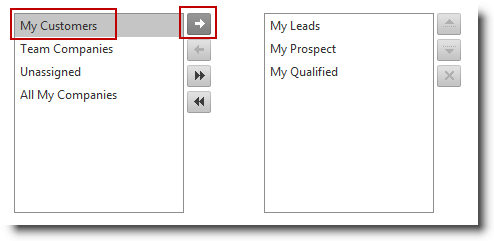 7. Click submit when finished.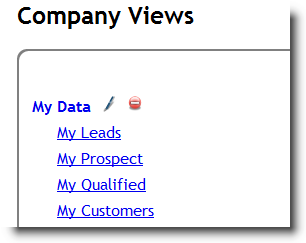 8. If you open the module up you can see the view group, you can click on the name of the view group to collapse that view.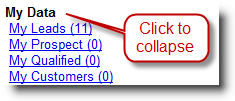 See also