Home > eSalesTrack Help Menu > User > Getting Started > Home Page > Creating Dashboards > Publish Dashboard
Creating Dashboards
Publishing Dashboards
If you have a dashboard in your account that you would like other users to have you can publish the dashboard. The user can then go subscribe to the dashboard and they will then have that dashboard available to them.
To publish a dashboard:
1. Click on the home module.

2. Select "~Edit Dashboards~" from the Dashboards drop down.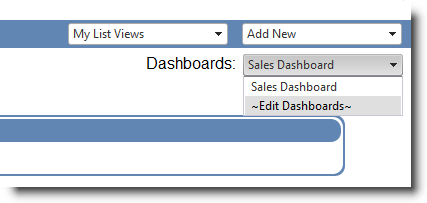 3. Click "Publish" next to the dashboard that you would like to publish.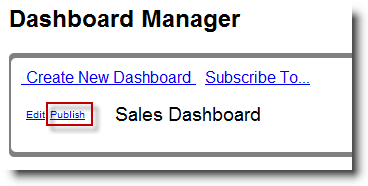 4. Check the boxes next the users that you would like make the dashboard available to.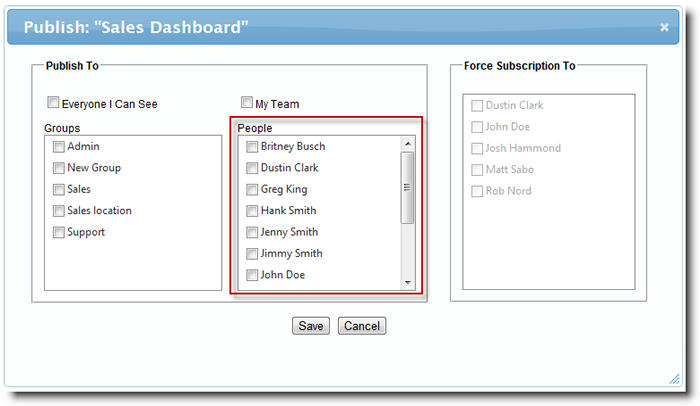 5. The selected users will now be able to subscribe to the dashboard.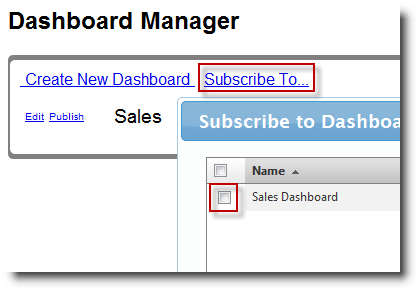 See also