Home > eSalesTrack Help Menu > User > Activity > Calendar > Request Additional Calendars
Calendar
Request Additional Calendars
In eSalesTrack you can request access to another users calendar in your account. If the user accepts the request you will have the ability to view and edit their calendar.
To request additional calendars:
1. Open the calendar application by clicking on "My Calendar" on the left menu.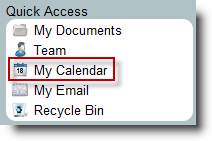 2. Click "Request Additional Calendars" just to the left of the calendar.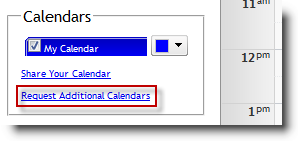 3. Select the user from the drop down list.

4. Click send. This will send a request to the user asking for access to their calendar, it will be sent to their email. That user will then need to follow the steps to share their calendar.

See also