Home > eSalesTrack Help Menu > User > Getting Started > Home Page > Libraries
Home Page Set-up
Libraries
Editing Library and Module Display

In eSalesTrack you have the ability to select different Modules displayed in the Module tool bar or Library. You can arrange them however you feel is the easiest display for you to work with.

1. To get to your Library click the open menu at the top of the right hand corner and your library tab will open. Then select the Module Library you want or ~Manage Libraries~ to rearrange or create a new Library.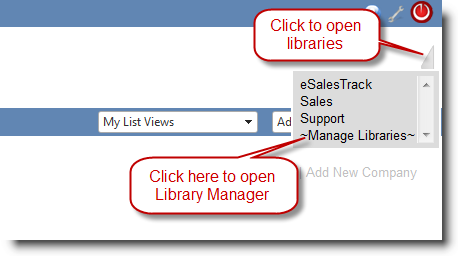 2. Once you sign in you will see your new Libraries you have already created and their contents. Click on the name of the Library (in this case SALES) to edit it, or Add Library to create a new one.

3. Once you have got into your New Library, simply add the name, select and click the right over arrow to move them into the Library. Once arranged, click Update and your new Library will be created.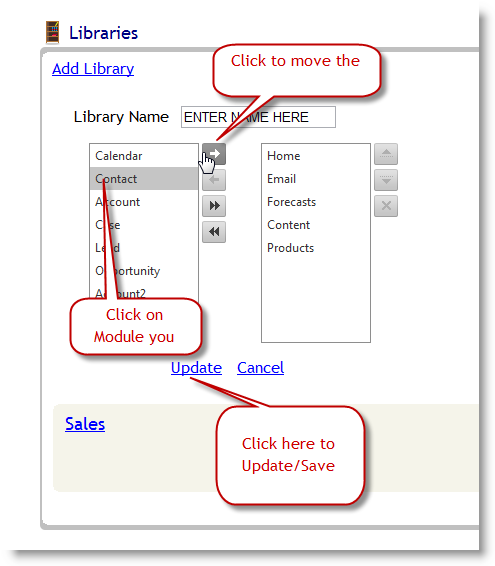 See also