Home > eSalesTrack Help Menu > User > Data > Reports > Subscribe to a Report
Reports
Subscribing to a Report
After a user has published a report you can subscibe to the report to add it to your report module. Any changes made to the original report will be reflected in your account as well. You do not have the ability to edit the properties of a published view.
To subscribe to the report:
1. Open the reports module.

2. Click on "Subscribe To..."

3. Check the box next to the report that you would like to subscribe to.

4. You will now be able to view the report in your account.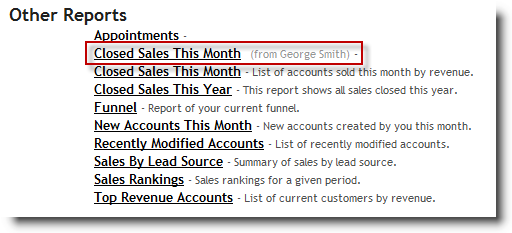 See also