Home > eSalesTrack Help Menu > User > Data > Creating New Data > Cloning Records
Creating Records
Cloning Records
You have the option in eSalesTrack to clone records. This will create the exact same record with the same relationships.
To clone a record:
1. Open the record that you would like to clone.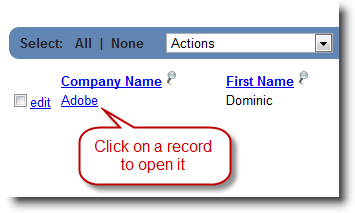 2. Click "Clone" on the toolbar.

3. From this page you can change any of the information that is now the cloned record.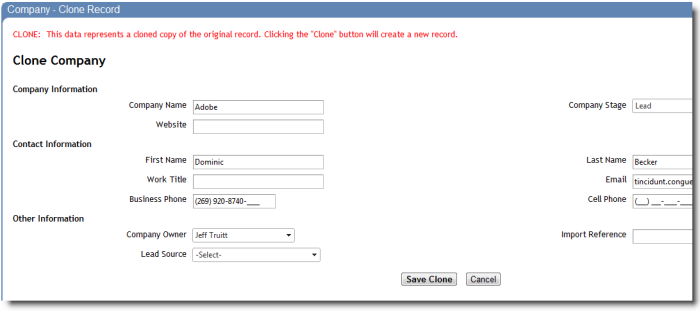 4. Click "Save Clone" to save the new record.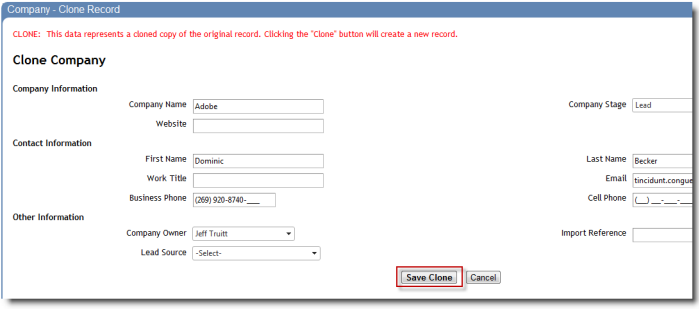 See also