Home > eSalesTrack Help Menu > User > Data > Views > What is a view
Views
What is a view
Views are simply a list of your records. Each user is able to create views to show different lists of their data. Each user is able to create views to show different aspects of their data, they can even filter views to show limited groups of their data.
Views can be customized by module. Each module will have its own list of views containing the records related to that module. If you have relationships set you can pull information from related modules into your views.
You can see your views when you open a module.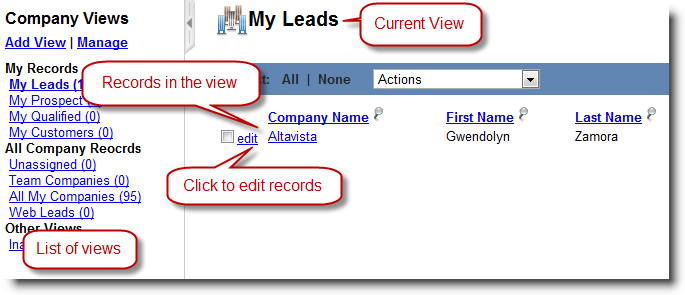 You can see which module you are in on the left side of the view. From here you can also add and manage your current views.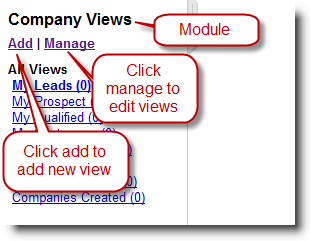 If you click manage views you can edit the current views you have in that module.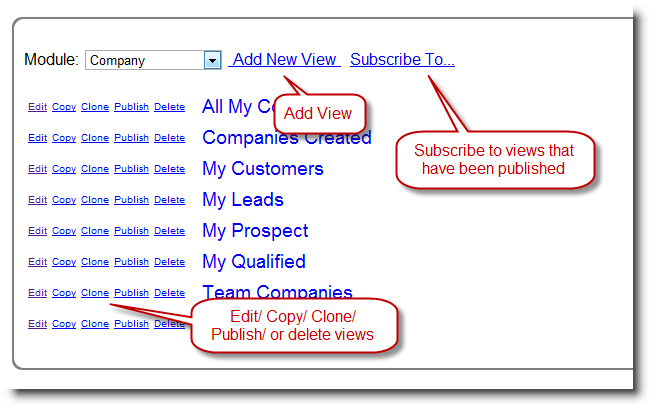 There is also a drop down with a collection of all your views. If you click the "My List Views" you will see all of the views you have created in every module. You can quickly jump between views from various modules this way. When you pick a view you will be redirected to the module where that view is located. The drop down is located just below the library of modules and can be accessed from any screen.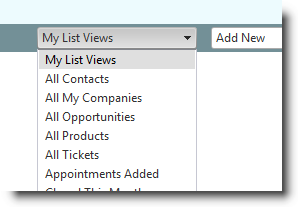 See also