Home > eSalesTrack Help Menu > User > Getting Started > Home Page > Quick Access > My Documents > Publish Documents
My Documents
Publish Documents
After you have uploaded documents you can publish them to make them available to other users in eSalesTrack. To do this you publish the folder that the document is in.
To publish a folder:
1. Open "My Documents" from the left menu.
2. Highlight the folder you would like to publish.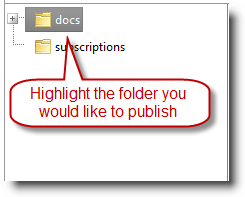 3. Click on "Publish" on the documents toolbar.

4. You can publish by group or by specific people. To publish to a group check the box next to the group in the box labeled "Groups". To publish to specific user check the boxes next to their names in the box labeled "People".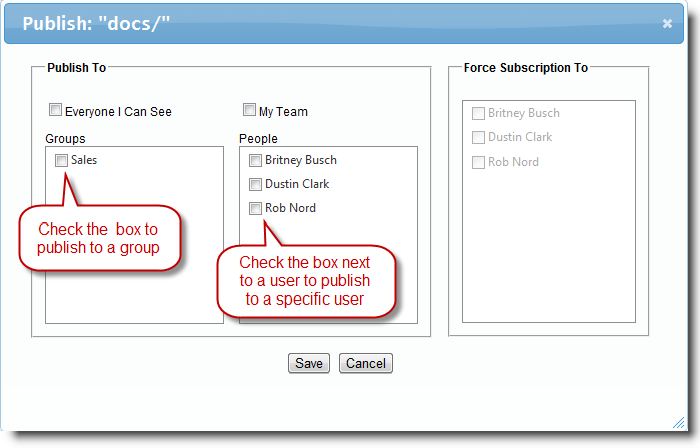 5. Click

when finished.
6. Once you have published the folder to a user that user can then subscribe to that folder.
See also