Home > eSalesTrack Help Menu > User > Mobile > Adding Appointments
Mobile
Adding Appointments
You can add tasks from your phone with the mobile version of eSalesTrack.
To add a new task:
1. Log on to the mobile aplicaiton. www.esalestrack.mobi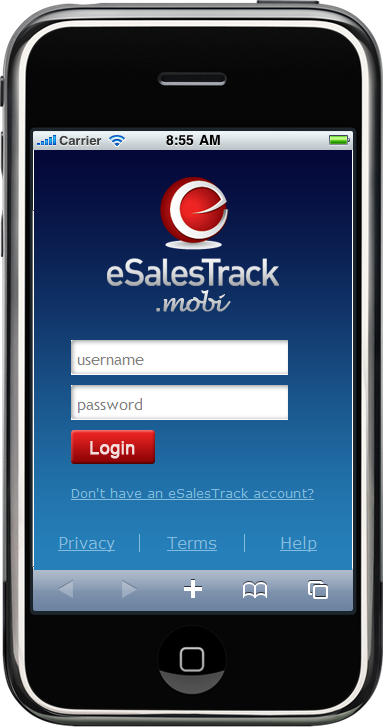 2. Click on the calendar module. If you do not have the calendar module you need to have a administrator add it to your role.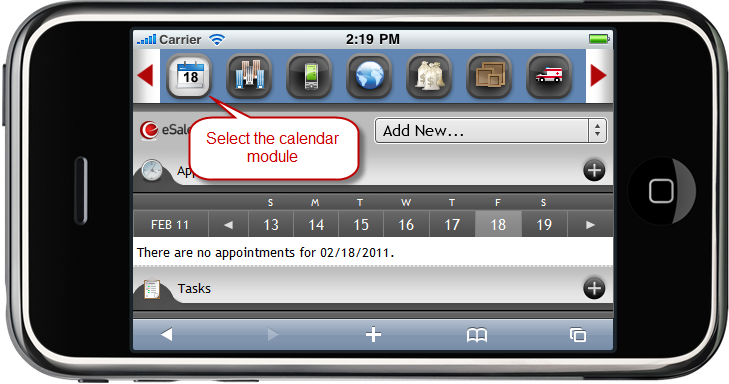 3. Click on the

icon to add a new appointment.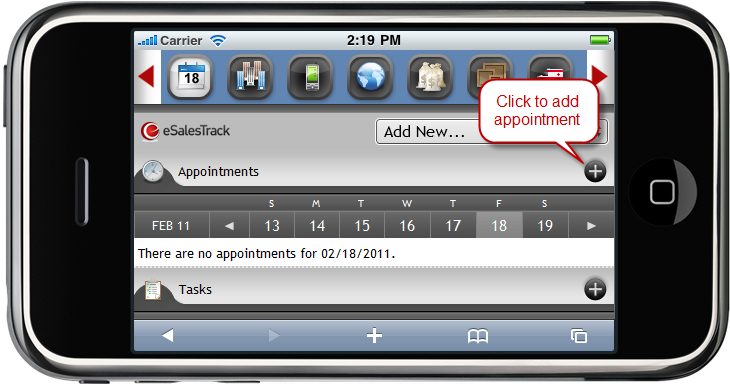 4. Click submit when finished.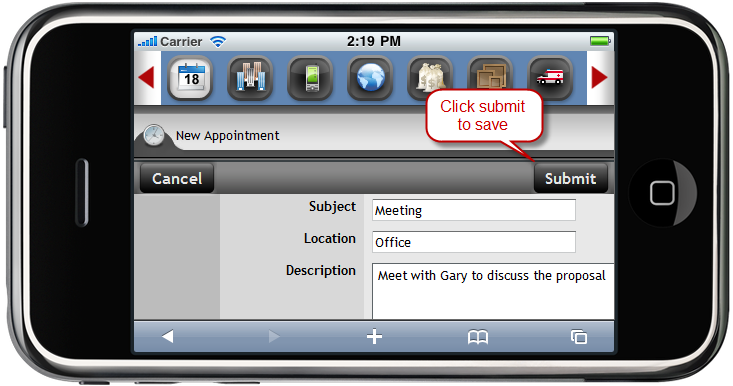 See also