Home > eSalesTrack Help Menu > User > Data > Views > Manage Views > Subscribe to Views
Views
Subscribe to Views
The subscribe function allow you to access views that other users have published. There must be another user that publishes a view to you before you can subscribe to a view.
To subscribe to a view:
1. Open the module where the view has been published.

2. Click on Manage.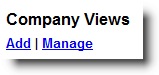 3. Click on Subscribe to...

4. On this screen you will see of the modules that have been published to you for the module you are in. To subscribe to them check the box next to the name of the view.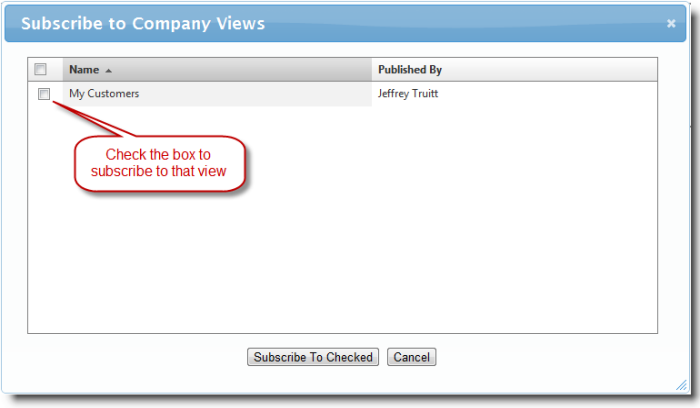 5. Click

.
6. The view will now be available for you to use.

7. You can click Unsubscribe to take the view out of your module.
See also