Home > eSalesTrack Help Menu > User > Data > Manage Data > Deleting Records
Manage Data
Deleting Records
You can delete records from any view.
To delete records:
1. Open the module where the record is.

2. Click on the view that contains the record. If you do not have a view that shows the record you will need to create one.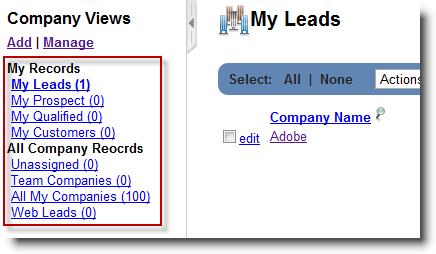 3. Check the box just to the left of the record.

4. Select "Delete" from the actions drop down.

5. The record will now be inactive. You can view the record in any view that includes inactive records.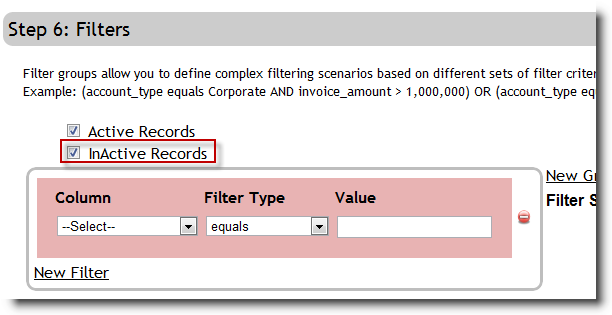 6. You can activate or permanently delete the record from the recycle bin.

See also