Home > eSalesTrack Help Menu > Administrator > Modules > Field Creator > Creating Fields > Picture Fields
Creating Fields
Picture Fields
The picture field type allows you to upload pictures to a field instead of entering information.
To create a picture field:
1. Open the field creator for the module you would like to create the picture field in.3

2. Typn in the name of the picture field into the New Field Label box and hit enter.

3. Change the field type to Picture.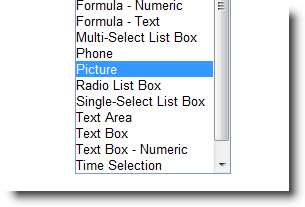 4. Click on the name of the field to bring up the field properties.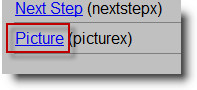 5. Here you can change the default picture and the default height for the field.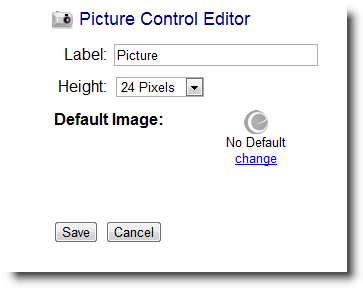 6. Click save.
7. You can now add the picture field to the layout in the form manager.

See also