Home > eSalesTrack Help Menu > User > Data > Reports > Clone a Report
Reports
Clone a Report
Cloning reports will allow you to create a copy of a report in your own account. If you are creating similar reports it may make sense to just clone a report and make the appropriate changes.
To clone a report:
1. Open the reports module.

2. Hover over the report name.

3. Select Clone from the drop down menu.

4. You will see a duplicate of the report. It will have the name "Copy of" then the original report name.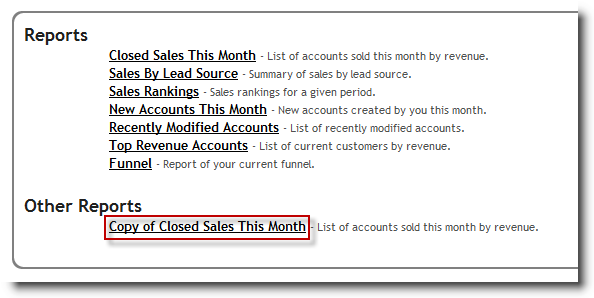 See also